10 of the best fitness apps and online training programmes
The last 11 months have been shaky and unpredictable and with that said we've seen a big shift in the way fitness has been conducted (mainly because of gyms and studios being closed down due to the pandemic).
Thanks to social media though, we have still managed to have direct access to top trainers and nutritionists who regularly share gens and health-related wisdom, so we're not only more educated on exercise and eating well, we're also inspired to take part. But, with so many plans, guides and programs on the market, how's a fitness enthusiast supposed to know which is best to invest in?
Get it Done, with Bradley Simmonds £25 for unlimited monthly classes
After the success of Bradley's at-home workouts during the first lockdown, he graced the cover of Men's Health this October and has now launched his own fitness platform, Get It Done.
Get it Done is great as the celebrity trainer works out with you live, 6 mornings a week and all the classes are available for you to catch up anytime. You would essentially get access to a range of classes including, Yoga, Pilates, HIIT, Boxing, Core, and Strength classes live and on-demand from Bradley and his team of professional trainers.
With a reasonable price point (£5 per class or £25 per month for unlimited classes per month, cancel anytime), there is also the opportunity to give the gift of fitness this Christmas by opting to buy gift cards on the site.
Fiit membership: £10 a month, Fiit
Think Netflix, but for fitness. Fiit provides access to many of the best trainers in the country – including Adrienne Herbert, Alex Crockford and Richie Norton – for video-led workouts that can be completed in the comfort of your own home. There are three categories to choose from – cardio, strength and rebalance, which includes yoga, pilates, mobility and breath work – and all feature sessions comprised of bodyweight moves, so they're accessible to everybody.
There are hundreds of videos already available – either 25 or 40 minutes in length and varying in difficulty – and new ones drop frequently. Upgrading to a premium membership (which costs from £10 per month) provides you with a Fiit device, which allows you to track your heart rate and calories burnt during a workout, and also provides access to unlimited classes and exclusive content. Plus, if you have more specific goals you can try out one of the new personalised training plans, which recommends specific videos along with nutritional advice to help you hit your goals.
April Laugh: 12-week fitness program, £75
London based wellness coach and certified nutritionist April Laugh as an offering to hit the swwet spot this season.
Plug into her lively Zoom/Instagram workouts daily and get enjoy a variety of different classes from strength training to Afro-dance.
Here are some of the perks!
Access to a daily live workout session via Zoom or Instagram.
Access recordings of previous sessions, allowing you to fit in extra workouts around your schedule.
We know that motivation is important when it comes to fitness, so you will also receive fun monthly challenges and full support via our Instagram group.
GymCube membership: £15 one-off payment, GymCube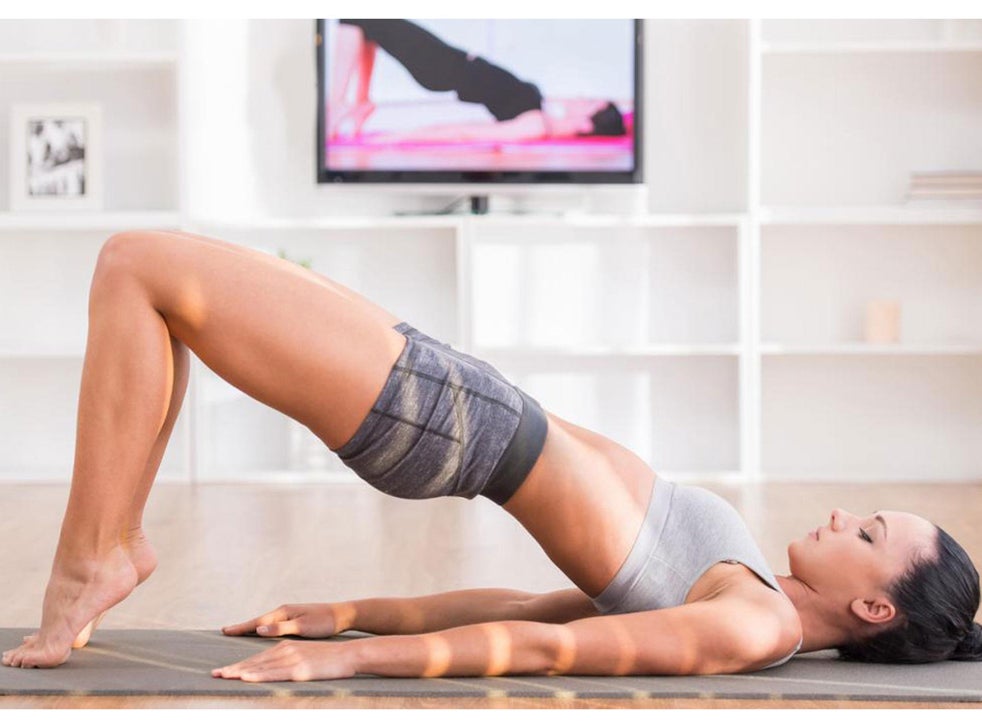 GymCube is an online database of more than 700 do-at-home workout videos, plus regular sessions you can stream live (imagine, all the buzz of a group class with none of the faff beforehand). Workouts can be filtered by duration, target area, difficulty, equipment available, preferred trainer and the amount of calories you could burn, and there's an option to follow a plan (all of which are listed under the programmes tab) – such as the 30-day challenge – if you prefer a little guidance.
The exercise library illustrates how best to execute each move (which is handy, as some videos are fast-paced with little time for the instructor to demonstrate beforehand, so it's worth consulting this prior to starting a workout), and there's a wealth of information to aid in improving your diet, including weekly meal plans and healthy recipes.
It's recommended that you follow the seven-day Kick Start programme upon signing up to determine your goals and establish your current fitness level. Premium membership allows access to additional videos plus member-only support groups.
FitFusion by Jillian Michaels: From £8.08 per month, FitFusion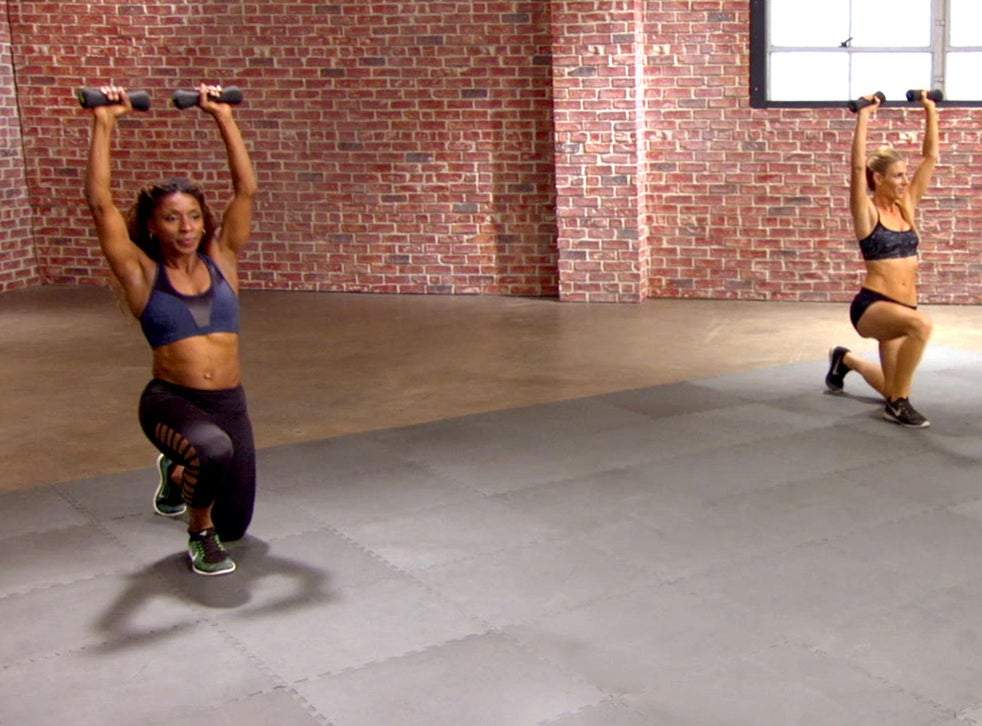 Ideal for those who favour a fitness DVD but like a little bit of variety, FitFusion is an online subscription service that allows access to a catalogue of exercise videos, ranging from cardio and strength training, yoga, boxing, and pre/postnatal-focussed workouts, too. The sessions vary in length (the 10-minute Body Transformation may sound like a breeze, but it's brutal), and while many are led by an enthusiastic – yet merciless – Jillian, others see the presence of a range of equally encouraging top trainers.
There's no knowing how punishing a workout will be before you begin (though watch out for words such as "killer" and "extreme", code for really, really blimmin' hard), however, modifications are often provided to increase or decrease the level of difficulty. Plans and series are available for those looking for more structure, such as the one-week Shred and Ripped in 30, which provide a number of workouts to perform over a certain period of time in order to alter your body composition.
If you're new to fitness, start with the Beginner Shred. It's low intensity, yet still sweat-inducing, and will help build strength for the more challenging workouts. Subscribe for 12 months to reduce the overall payment or purchase just one video, if you prefer. You can also download the videos for offline use.
Joe Wicks lean In fifteen workouts: £5.49, Amazon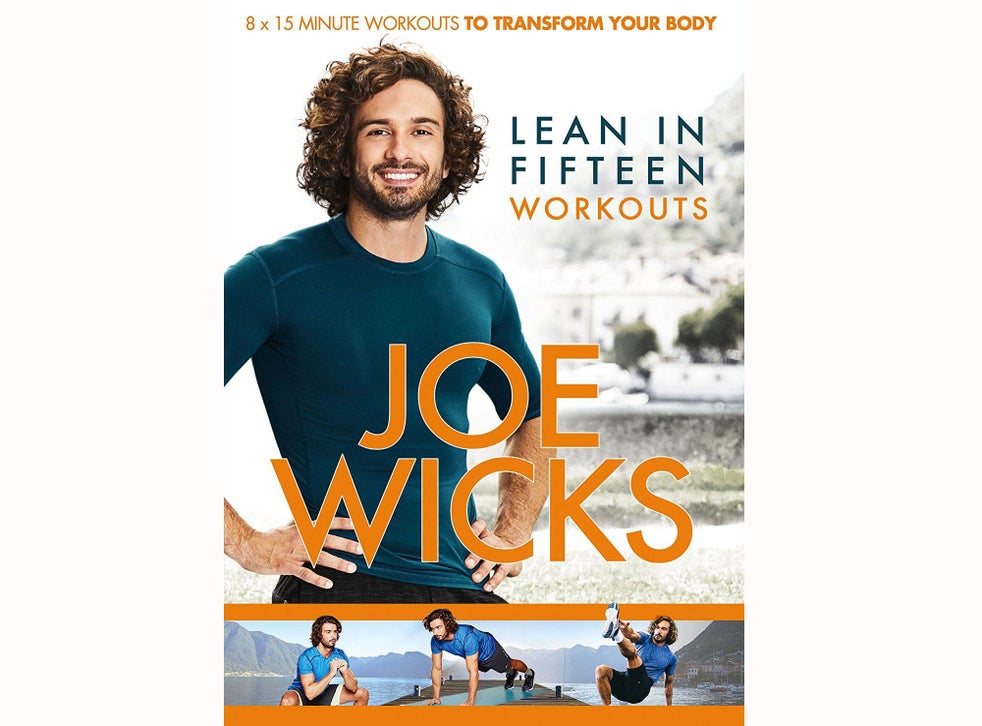 Joe Wicks, founder of the Lean in 15 franchise –  has released a second fitness DVD. It features nine HIIT workouts that start at the beginner level, and gradually increase in intensity as you complete them.
Exercises are mostly bodyweight moves, but dumbbells are required for workouts seven and eight. There's no weekly plan regarding when and how often you should complete a workout, however, if you own the first in the series of the Lean in 15 books (and if you don't, you should!) you'll find a recommended schedule in there along with quick and delicious recipes.
The video emphasises the versatility of the workouts, and the fact they can be completed anywhere in the world with minimal equipment. However, if you intend to train on the go, it might be wise to invest in the digital version. The DVD is ideal for those looking to increase general fitness levels, but if you're looking for a more substantial, tailored plan, Wicks' 90 Day Shift, Shape and Sustain plan might tickle your fancy.
The Vertue Method fitness programme: £39.99, Shonavertue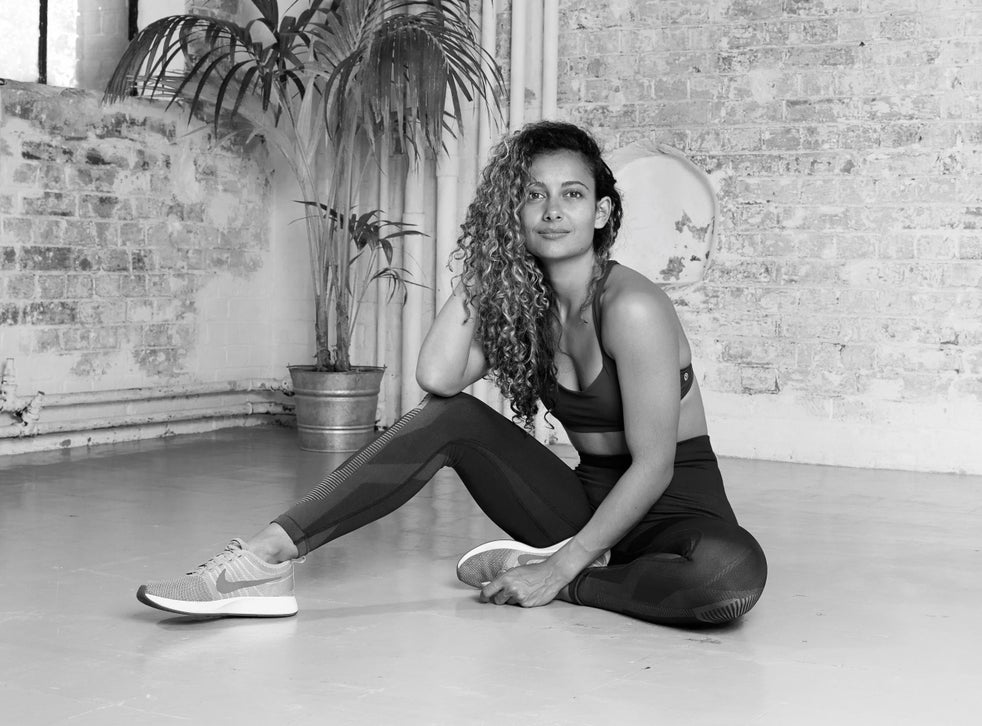 Shonavirtue has amassed a huge social following (300,000+) due to her consistent workout videos that promote the equal importance of strength, flexibility and nourishment. Her new video-based programme makes her method accessible to everyone. The 12-week plan, intended to increase all-round health and improve nutrition, is detailed on her website, where – behind a paywall – you'll find workouts and wellbeing advice aplenty.
There are three videos for each fortnight of the programme; two that take you through workouts – 30-38 minutes in length – which should be repeated twice per week, and one yoga video that remains constant throughout the plan, but provides progressions for when needed. Exercises involve the use of simple equipment, such as kettlebells and resistance bands, but can be completed without.
The plan is bursting with info on improving mindset and proper form to maximise your workouts, and there's an emphasis on moving at your own pace (Shona even advises repeating any weeks you find particularly challenging until you're ready to proceed). Recipes are provided, along with nutrition advice.
Barrecore: £5 for 24-hour access or £25 for a monthly subscription, Barrecore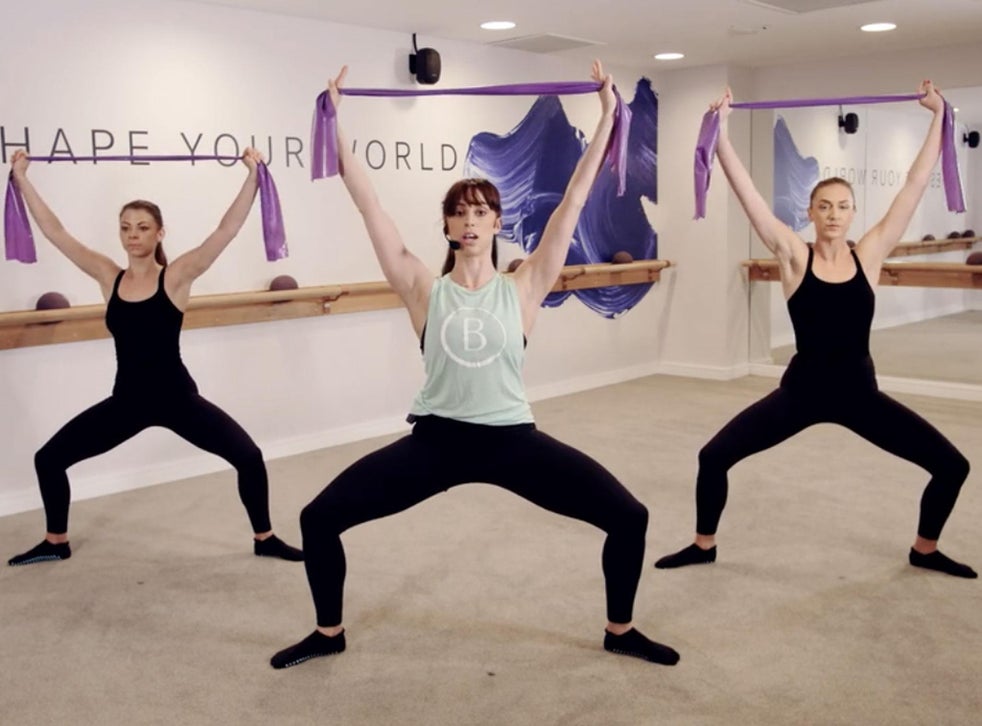 Recognisable for its ballet-style moves that appear deceivingly easy at first glance, Barrecore offers punishing, full-body workouts that challenge you. By signing up to the online subscription service you'll gain access to 66 videos, which can be filtered by duration, equipment used (such as weights, a rolled towel or a barre/chair), ability and target area.
There's also the option to follow a two, four or six-week programme – complete with a timetable and recommended videos – to help you achieve your goals. Workouts are led by enthusiastic trainers. Moves (and their benefits) are explained thoroughly, and include squat and push-up variations with lots of little pulses that'll have your body parts burning. Modifications are also available to reduce or increase intensity. Stretches are also incorporated at the end and throughout to release tension and increase flexibility.
If heavy weightlifting is your thing, then Barrecore probably isn't for you. However, if you're looking for something to make your muscles sizzle, this is it.
Rhipz Training app (launching December 2020)
Power Athlete Agui-Albert Mansilla – better known as 'Rhipz' is unveiling his transformational body of work this month all within his latest app.   It will include exclusive content of work out, training and nutrition. Rhipz consistent strenth training videos has amassed him over 100,000 dedicated Instagram followers. If you'd like to embark on more strength training and body sculpting then who best to take tips from than the man with the most enviable abs and stamina?
Carly Rowena get gorgeous guide: £30, Carly Rowena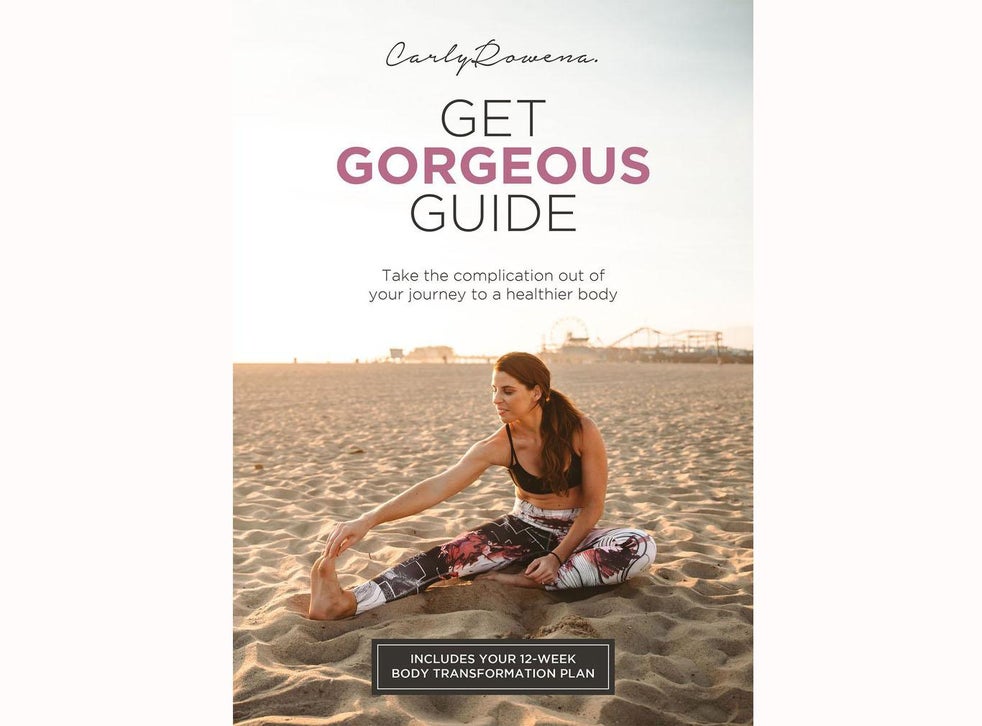 Carly Rowena's 12-week plan provides everything we need – including workouts and advice on nutrition and managing stress – to improve our health, and perhaps even reveal abs of our own. Ideal for fitness newbies and the advanced alike, the eBook (also available in hard copy) allows you to choose your own level of intensity.
It encloses three different circuit workouts per week, all comprising of five to six uncomplicated moves (such as jump squats and press-ups) which can be performed with or without basic equipment and are clearly illustrated. The workouts are relatively quick to complete, but don't let their simplicity trick you into believing it'll be a walk in the park. Pick the correct intensity level and you're in for a challenge.
Participants can access the private Get Gorgeous Facebook group, where subscribers can encourage, motivate and inspire one another. Once you've downloaded the eBook to your laptop or phone (you can download it a total of three times), you needn't be interrupted by any poor internet connections, so it's ideal for traveling.